A full service digital marketing agency
Our team develops effective content strategies for forward thinking companies. We have a proven track record in increasing brand awareness, social media activity, and online presence which empowers the search engine rankings.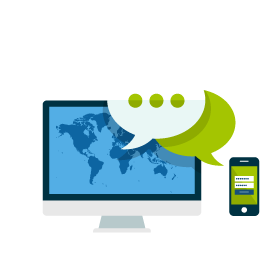 We pursue relationships based on transparency, mutual trust and integrity between our employees, customers and other business partners.
Company Overview
Digital New Media is a forward thinking, creative and dynamic digital marketing agency with a proud history of innovation based in London. We work with honesty and integrity to give each of our valued clients a professional, first-class service.

Founded in 1995 at the beginning of the modern-day Internet phenomenon, with vision, foresight, creativity and innovation that has made Digital New Media one of the most trusted and highly regarded names in web industry.


The team has developed and grown Digital New Media into a fully integrated Internet and marketing consultancy. Digital New Media can get to the heart of where your business needs to go both efficiently and cost-effectively, and with the professionalism you expect.

Boasting a national and international clientele list, Digital New Media have amassed one of the most talented teams of creative professionals, from SEO experts, Social Media guru's, programmers and copy-writing specialists. Each of whom has vast experience within the agency and corporate structure and who have all come together to provide a first-class web experience.
Our Approach
Digital New Media represent everything positive about the digital marketing industry. Our approach to every job is detailed and methodical and instead of telling our clients what they want, we listen to their needs and requirements. We keep an open dialogue through the entire process and work together to provide exactly what they ask for. Additionally, our experience and knowledge of the industry has allowed us to further enhance our client's expectations.





Ultimately, the fundamental aim of what we do is to raise awareness, stimulate traffic to your website and therefore increase your business. Using our teams resources and expertise, the purpose of Digital New Media is to communicate your message in the most cost-effective, high-impact and versatile way possible, enabling you to concentrate on your business.


O U R V I S I O N
Every business is different and therefore every approach is unique, however we will use tried and tested methods optimising your success through years of experience.